Laramie County Community College
1400 East College Drive Cheyenne, Wyoming
(307) 778-5222
1-800-522-2993

Contacts


Executive Director
Cecilia J. Aragón, Ph.D., Associate Professor
Theatre and Dance, and Latina/o Studies Director, Latina/o Studies Program, Coordinator, Theatre Education and Theatre for Young Audiences, Faculty Affiliate, Gender and Women's Studies

University of Wyoming
Ross Hall 105, Dept. 4297
1000 East University Avenue
Laramie, Wyoming 82071
Telephone: (307) 766-4124
Fax: (307) 766-2555
ccaragon@uwyo.edu

Ann Esquibel Redman,
Founder
(307) 632-4667
aredman@bresnan.net



2022: Dr. Guillermina Gina Núñez-Mchiri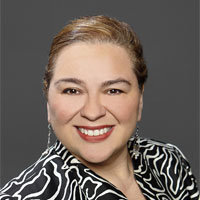 Dr. Guillermina Gina Núñez-Mchiri is an applied anthropologist who promotes service learning and engaged scholarship efforts on the U.S.-Mexico Border. She is the academic partner to Wise Latina International, a non-profit organization that empowers Latinas through the arts and entertainment. She is currently Co-Chair for the L.E.A.D. project, an executive leadership program that prepares women with the skills and tools necessary for them to launch projects and initiatives that support the development of Latinas, their families, and community. Guillermina Gina Núñez-Mchiri has been named the new Dean for San Diego State University Imperial Valley and is author of the book,Community Engagement and High Impact Practices in Higher Education.
---
2021: Lupita Colmenero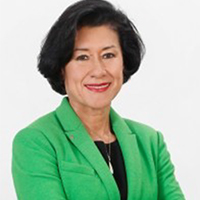 Lupita Colmenero is the co-founder and publisher of El Hispano News newspaper in Dallas, Texas, Executive Vice President of LATINA Style Inc., and President and founder of Parents Step Ahead (PSA), a Dallas-based nonprofit. As President and Founder of PSA, Colmenero works to "recognize, educate, enable and empower parents to take a proactive role in the educational and personal development of their children." Colmenero has served on numerous nonprofit boards, including the CubanNational Council and the National Association on Corporate Responsibility. In 2005 she was the first woman elected President of the National Association of Hispanic Publications Inc., where she championed the cause of minority owned businesses and prioritized training and mentoring Hispanic publications
---
2020: Cecilia R. Aragon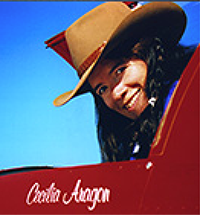 Cecilia Aragon is a Seattle pilot, author, and professor. She's the first Latina full professor in the College of Engineering at the University of Washington in its 100-year history, and the winner of many awards for her work. She's published hundreds of articles, co-authored the book Writers in the Secret Garden, taught astronauts to fly, and worked with Nobel Prize winners. She's the author of Flying Free: My Victory over Fear to Become the First Latina Pilot on the US Aerobatic Team, a memoir of overcoming racism, sexism, and intense childhood fears to become a champion aerobatic pilot. She used what she learned from flying to achieve her goals in life, leading to President Obama calling her "one of the top scientists and engineers in the country." http://ceciliaaragonauthor.com/flying-free/
Cecilia Aragon, Pilot, Engineer
YouTube video: https://www.youtube.com/watch?v=-lE33NtLnMQ
---
2019: Stephanie Villafuerte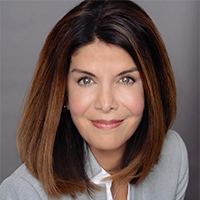 For the past 30 years, Ms. Villafuerte has served as one of Colorado's leading child advocates. As a practicing attorney and public policy expert, she has used her skills and education to advocate for the rights of Colorado's abused and neglected children. Ms. Villafuerte currently serves as Colorado's Child Protection Ombudsman. Her agency is responsibility for serving the Colorado community by reviewing citizen complaints about the child protection system as well as by making systemic recommendations to the Colorado Governor's Office and the Colorado State Legislature to improve the safety of Colorado's children. Over the past three decades, Ms. Villafuerte has drafted numerous pieces of legislation and worked with legislators to pass nearly two dozen laws that protect Colorado children.
---
2018: Prisca Dorcas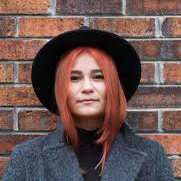 Prisca Dorcas Mojica Rodriguez was born in Managua, Nicaragua but calls Nashville,TN home. The bulk of her work is around making accessible, through story telling and curating content, the theories and heavy material that is oftentimes only taught in the racist/classist institutions known as academia. She is a full-time writer and currently working on a children's book because as a brown girl who never saw herself represented in this project, she seeks to provide more representation for young black and brown girls.
---
2017: Linda Alvarado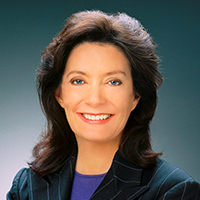 Linda Alvarado is a successful entrepreneur and motivational speaker. She is the president and CEO of Alvarado Construction, Inc. and has made history as the first Hispanic owner of a Major League Baseball Franchise. As an owner of the Colorado Rockies, her role marked the first time that any woman was involved in a bid for ownership of a Major League Baseball team. She has been the focus of many articles in newspapers, books, national magazines, and media broadcast productions. Alvarado has set high standards as a successful business owner and her accomplishments have opened doors for women and minorities to enter new careers. Her leadership in business, civic, and charitable organizations has earned her numerous awards for achievement. During the 2017 conference, she presented "What is a nice girl like you ding in a place like this?" to discuss the challenges she faced breaking into her industry, and how Latinas can overcome those barriers.
---
2016: Sarah Ortegon
Sarah Ortegon is an actress, artist, activist and a former Miss Native American, USA. Ortegon is of Spanish and Native American ancestry being Eastern Shoshone and Northern Arapaho. She was the 2016 Wyoming Latina Youth Conference keynote speaker and she led her own art-based workshop at the conference.
---
2015: Shayla Rivera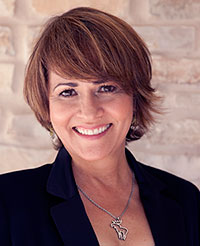 Shayla Rivera is a former Aerospace Engineer with NASA turned Keynote Speaker, TV Host, Emcee/Host, Humorist, Comedian, Actor, Writer, Producer, Seminar Facilitator, Panel Moderator and Awareness Expert.
Her keynotes include subjects which span motivation, inspiration, leadership, diversity, education, STEM education, awareness, stress management, communication, the importance of humor and her life story.
Born and raised in Puerto Rico, Rivera grew up with an avid interest in science, machinery and fixing things. Her family always encouraged her to go to college and have a professional career. Rivera attended Texas A&M University earning a Bachelor of Science degree in Aerospace Engineering with a minor in Psychology. She joined McDonnell Douglas Space Systems at NASA's Johnson Space Center in Houston, to work on NASA's Shuttle and Space Station programs for eight years.
Rivera left NASA to pursue her abiding interest in psychology trying to figure out what makes people tick. Her career took her through several years in Technical Sales of environmental systems and water treatment chemicals onto becoming corporate trainer. Rivera began facilitating life-changing seminars on stress management for executives at companies around the country. Shortly there after, she began giving motivational speeches. She applies her expertise as a speaker to help many non-profit organizations, charitable and educational programs. She has spoken to clients across the country including corporations, national and local organizations, and students from elementary school to college. Rivera has been speaking and performing for 21 years and has broad appeal to men and women of all backgrounds.
While she was conducting seminars, Rivera discovered she had comedic skills. She signed up for a weekend class on stand-up comedy, at the end of which she performed a five-minute routine. "It was a personal turning point. I knew I'd found what I was looking for," Rivera recalled.
Almost immediately, Rivera became a regular at Comedy Clubs nationwide. She used her experiences to create the hit one woman show "Rocket Science and Salsa," directed by Debbie Allen for which Rivera earned a "Best Lead Actress" nomination by the NAACP Theater Awards, as well as a nomination for "Best Choreography" for Allen. Rivera hosted the 13 episode TV series "You're Not The Man I Married" for Lifetime Real Women Network.
She has appeared on television in "Comics Unleashed," "Extreme Fakeover," "National Lampoon's Funny Money," "Funny is Funny" and others. She was a guest on "The Dennis Miller Show," "The Roseanne Show" and "The Martin Short Show." Rivera was featured in the "Paul Rodriguez Latin All Stars" and was part of the Comedy Central special, "Comedy Rehab" with Paul Rodriguez. She has also headlined on entertainment programs for Univision, Galavision and on "The Latino Comedy Jam" for Telemundo. Rivera was named "Funniest Latina Comedian" by the organization "Latin 2015."
In 2004, Rivera received the "Mario Moreno Cantinflas Award" presented by the city of Los Angeles in recognition of entertainers who "represent the Latino Community with the same humor as the great Cantinflas did" and for her involvement in the community. In 2007, Rivera received the President's Volunteer Service Award from the President's Council on Service Participation. In 2010, Rivera received the Award for Excellence in Public Speaking by the Latino Speakers Bureau.
Rivera performs live stand-up comedy nationwide and is very proud of her tours to entertain U.S. troops in Iraq and around the world. In recent years, Rivera has served as host/emcee for many events, such as award shows, gala's, fundraisers and festivals. Shayla says, "My number one goal is to inspire, through laughter and my keynotes." Shayla has seen, first-hand, the impact the Latino population and culture has had in all levels of American corporations, organizations and education and is focused on helping make this merge occur as smooth as possible. She jokes, "We are all the same only different…once we understand this, we will be able to seize the opportunities that lie in our seeming differences."
Shayla Rivera is not easily placed in just one category or class, she defines her own.
---
2014: Julianne Escobedo Shepherd

Julianne Escobedo Shepherd is a Brooklyn-based writer and editor with a focus on music, style, and culture, who contributes to Rolling Stone, Vogue, SPIN, VIBE, Interview, New York Magazine, the New York Times, and many other publications. She is also a staff writer at Rookie, a website for teen girls; a professor of writing at the Clive Davis School of Recorded Music at New York University; and the host and DJ of Universópolis, a show focusing on music from Latin America and the diaspora, on East Village Radio (evr.com).
Born in Cheyenne, Wyoming, she attended Central High School, where she was awarded multiple scholarships to U-Cross, a teen writing camp outside Sheridan. Her focus is music, fashion, and culture journalism; she has interviewed musicians ranging from Nicki Minaj, Skrillex, and Cyndi Lauper, to Hollywood types such as John Leguizamo, Maggie Gyllenhaal, and John Singleton. She is currently working on a book about the history of voguing in New York City.
---
2013: Paulette Atencio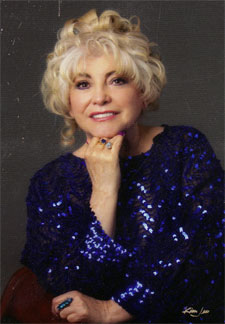 Paulette is a bilingual professional storyteller with over 25 years of experience. She is an internationally and nationally recognized keynote speaker at business and educational workshops.
As a little girl growing up in Penasco, New Mexico, the youngest of ten children, Paulette was intrigued by storytelling, largely through the memorable experiences of listening to her mother's renditions. The children would gather at her feet, with only the glowing light from the fireplace, listening attentively to the tales of comedy, romance, tragedy and witchcraft.
"Having the ability to captivate an audience with just my voice is a rewarding experience. Storytelling is an important means of perpetuating rich cultural traditions from generations past."
---
2012: Magdalena Gomez

| | | |
| --- | --- | --- |
| | | |
| | "The creative power of Presence expands time, generates energy, and keeps bullies at bay, including the ones living in our heads. Everyone is creative, but not everyone knows it." – Magdalena Gomez. | |
Award-winning Performance Poet, Playwright, Art Educator, Columnist, and Inspirational Speaker
Magdalena Gomez, a Bronx native, is a multi-disciplinary artist, journalist, educator, playwright, producer, director, and personal trainer for the soul.
She is the recipient of numerous grants and awards, and was designated a Master Artist by National Endowment for the Arts presenters, Pregones Theater, NYC.
In a 2006 conversation with the Co-President of the Latino Breakfast Club in Springfield, Massachusetts, H. Edgar Alejandro, she told him (a total stranger) of her vision to begin the first and only Latino theater in Springfield, MA. That was the beginning of Teatro Vida (the other TV), where Gomez is co-founder and artistic director.
---
2011: Dolores Huerta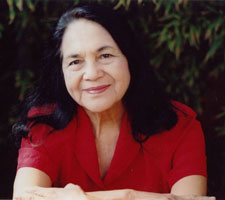 President of the Dolores Huerta Foundation and Co-founder of the United Farm Workers (UFW). Her lifelong journey has been working as a Community Organizer and Social Activist for over 50 years.