2022 Sponsors

Hughes Charitable Foundation
Wells Fargo
Community Foundation of Jackson Hole, Wyoming
Women's Foundation
Wyoming Community Foundation
Grantmakers for Girls of Color
Laramie County Community College
Wyoming Afterschool Alliance
Jackson Hole Community Foundation
Rocky Mountain Power
Equipoise Foundation

---

2020 Sponsors

Gold Member Sponsorship

Jackson Hole Community Foundation
Wells Fargo Educational Grant
Wyoming Women's Foundation
Hughes Charitable Foundation


Sponsors

Laramie County Community College
Rocky Mountain Power/Pacificorp
Equipoise Fund
College of Engineering and Applied Sciences K-12 STEM Program
College of Education Endowment-Dr. Cynthia Brock
The Wyoming Afterschool Alliance
UW NASTA Space Grant
UW Libraries
UW Literacy Research Center and Clinic

---

2019 Sponsors

Laramie County Community College

Corporate, Organization, And Donors Sponsorship

Wells Fargo
First Interstate Bank
Jackson Hole Community Foundation
Rocky Mountain Power
Equipoise Fund
Billie Addleman
Stan Blake

UW Sponsorship

College of Engineering (k-12 STEM Program)
School of Culture, Gender and Social Justice
HAUB School
College of Education Endowment - Dr. Brock
College of Education Endowment - Dr. Kitchen
NASA Space Grant
UW Admissions
UW Academic Affairs
Social Justice Research Center

The following entities generously donated items for the student gift bags

UW Office of Admissions
UW Institutional Marketing
UW College of Law
UW College of Health Science
UW College of Arts and Science
UW College of Business
UW College of Education
UW College of Engineering and Applied Scinece
UW School of Energy Resources
Laramie County Community College

---

2018 Sponsors

UW Funding:

Engineering K-12 Grant
School of Culture, Gender, and Social Justice (SCGSJ)
College of A&S
Enrollment and Management
NASA Space Grant
Chief Diversity Officer
Cynthia Brock Endowed Chair
Social Justice Research Center
UW Haub School
UW Biodiversity Institute
Latina/o Studies Program

WLYC Patrons:

Margie and Robert Esquibel
Billie Addleman
Lillian Zuniga
Robert and Lorraine Salazar
Ana Monzon
Joseph Martinez

---

2015 Sponsors

Oro (Gold) Sponsors

Greater Cheyenne Foundation
Laramie County Community College

Plato (Silver) Sponsors

Kiwanis Club
State Farm Insurance
VISIT CHEYENNE, The Convention & Visitors Bureau
Wyofile
Walmart

Bronce (Bronze) Sponsors

Billie Addleman
Cheyenne Light, Fuel & Power
College America
Golds Gym
Jonah Bank of Wyoming
Kohl's
Kia of Cheyenne
Rocky Mountain Power
Department of Health
The Equipoise Fund
The Optimist Club
Warren Federal Credit Union
Laramie County Library System

---

2014 Sponsors

Oro (Gold) Sponsors

Laramie County Community College
Greater Cheyenne Foundation
Wyoming Council for Women's Issues
KFBC 1240 AM / The BOSS 929 FM

Plato (Silver) Sponsors

VISIT CHEYENNE, The Convention & Visitors Bureau
Rocky Mountain Power
Wyoming Community Foundation
Cheyenne Light Fuel and Power
Walmart

Bronce (Bronze) Sponsors

Freudenthal & Bonds, P.C.
The Emporium
Kia of Cheyenne
College America
Frontier Refining, LLC
Los Abuelos Mexican Restaurant
Safeway, Inc.
Jonah Bank of Wyoming
BP Wamsutter
Thunder Basin Coal Co.
Warren Federal Credit Union
Eastgate Travel Plaza, LLC
Meridian Trust Federal Credit Union
Mayor & Mrs. Rick Kaysen
The Equipoise Fund
Wyoming Workforce Development Council
Edward Jones
Wolf Creek Radio Broadcasting, KLMI -FM
---
Letter From the President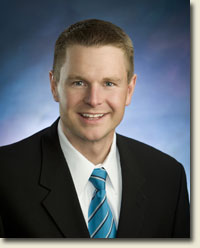 Hola Amigas!
Bienvenidas to Laramie County Community College! On behalf of the LCCC family, it is my great pleasure to continue the tradition of hosting the Wyoming Latina Youth Conference! Our Latina and Latino community is a growing and ever-important part of our community, Laramie County, and Wyoming, and for that reason I am honored to have your presence on our campus for this year's conference.
The American dream is still alive and well here in Wyoming. While opportunity still exists for the first time in generations, grabbing that opportunity will require rising to the challenges that may stand in our way and have unfailing hope for a better future. This is true of every community, but especially for women of color, even more so when they do not necessarily have the support structure to help them tackle these challenges.
Yet there is hope. At LCCC, our Latino student population is growing, and more importantly, we are seeing more and more students from ethnic backgrounds earn their degree, go on to the University or become employed in a rewarding career. These individuals are inspirations to me, and I hope they will be inspirations to you and your families.
Higher education will be your key to experiencing a productive, self-fulfilling life. It is estimated that more than two-thirds of all jobs in the future will require some education or training after high school. We also know that college graduates are more likely to be involved in their communities, to volunteer, and to lead healthier lives. And probably most importantly, we know that the most significant indicator of whether or not a child will go on to pursue a higher education is if their parents or family members did so. Your journey and ultimate success in college will not only be yours, but it will likely lead to the success of those around you.
LCCC is happy to support you in your preparation for the future, starting with the Wyoming Latina Youth Conference. I wish you the very best in your future and applaud your participation in this worthy event!
¡Buena suerte!
Warmest regards,

Joe Schaffer, Ed.D.
President
---
Letter from the Superintendent